"Most of the shadows of this life are caused by standing in our own sunshine."—Ralph Waldo Emerson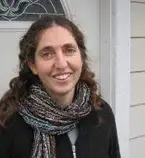 Welcome to my site!

My name is Carolyn Skolnick. I work as a licensed mental health counselor and certified psychodramatist in Seattle, Washington. I invite you to have a look around the site, where you can learn more about me and my practice. Please get in touch if you have any questions or if you would like to schedule a session.


My goal is to help you uncover who you really are (coming home to yourself). Bringing awareness of the stories you have about yourself, as well as discovering the meanings you have made out of your life experiences can bring freedom and choice to your present day life. I believe that therapy is about finding your way back to reality in the present, knowing and taking responsibility for your choices in the here and now, and reparenting yourself in good ways.

Together, by combining our creativity and resources, we can find new solutions to old problems as well as find more effective ways to handle present day challenges. Making more intentional choices (as opposed to unconscious or habitual choices based on old patterning) will help shift the trajectory of your life toward something more meaningful, empowered and satisfying.

If you're looking for extra support and guidance through a challenging situation or you're just ready to move in a new direction in your life, I look forward to working with you to achieve your goals.
Please call 206 915-8685 or email me for an individual, couples or group therapy consultation today."